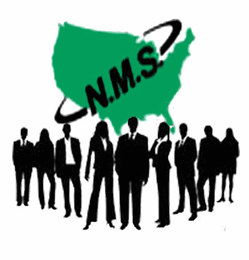 NMS Company Profile & Capability Statement
Founded in 1999 and headquartered in Dallas, TX USA, the National Material Supply Company, LLC (NMS), is a Certified HUBZone & SDB Supplier of a wide range of products and services in the United States and abroad.
In brief summary, NMS is a Lead Sourcing Integrator servicing our Federal & Commercial Clients with:
Just-In-Time Emergency Spot Buys

Supplier Management & Procurement Services

Industrial MRO Equipment & Supplies

Tactical Gear and Supplies

Medical Equipment & Supplies

Consumer Electronics

Renewable Energy Solutions

Kitting Solutions

DD250 & Mil-Spec Packaging Services

Authorized AbilityOne Program Product Distributor, in conjunction with the National Industries of the Blind
Below is a list of Military and Commercial RFID Services that NMS provides:
RFID Labeling Solutions:
Do you have a Military Specification "MIL-STD-2073″ and "MIL-STD-129″ Contractual Requirement? We can help!
Faced with an urgent RFID labeling need?
We also have a complete library of Wal-Mart formats available to help keep you compliant to Wal-Mart's EPC needs.
Don't have an on-site printer to create the labels and tags you need?
Let NMS print your Mil Spec "MIL-STD-2073″ and "MIL-STD-129″ labels for you!
Here's How It Works!:
Fax us at 314-865-5837, or e-mail us at [email protected] to request an RFID Order Form.
Choose from our full range of high quality RFID supplies, including 4″x6″, 4″x2″, and 4″x1″ label sizes.
Tell us what antenna (transponder) you want to use. (Our experts can help you decide what is best for you!)
Only need one or two labels? No problem! No order is too small. We will gladly meet all of your RFID Tag requirements.
Lead time on inital orders varies due to the time it will take to design and approve your label format.
Fax or e-mail us your Order Form, including label format, RFID data to encode, and the bar code/human readable information to print.
We can print any image you need in black, including graphics, bar codes, etc. We'll encode the RFID chip with the information that you need. All you have to do is apply the label to your carton or pallet and ship it!
Fast turnaround (approximately 72 hours, for repeat orders using stocked items).
We'll send you the completed RFID "Smart Labels" by return mail!
We Guarantee every label we produce is readable.
Return any labels that don't read for a full refund, plus 5%!
Quality Assurance:
Your RFID data is verified to ensure it's correctly encoded and that any bar codes are correctly printed. Every label you receive is tested at least 3 times before leaving our factory. We are so confident in the performance of our Class 1 labels, we provide a 105% Money-Back Guarantee.
With our exclusive "Smart Label" Performance Guarantee, you return to us for analysis any Class 1 label that can't be read by a properly installed reader system for a full refund, plus an extra 5%!
We take the guess work out of producing your RFID Labels for your shipping needs!
We are positioned to service organizations running small to large scale capital projects both nationally and internationally. Our customers have the satisfaction of knowing that we focus on superb customer support, while meeting your project material supply schedules economically and punctually.
"We Are Your One-Stop-Source For DISCOUNTED Industrial MRO Supplies."
A Few Brands We Proudly Represent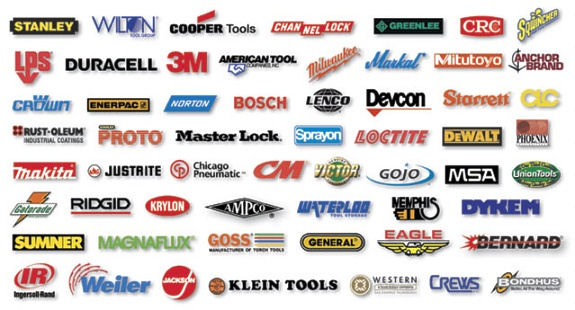 (Copyright © 2022) National Material Supply Co., LLC – "A Lead Sourcing Integrator - Servicing All Of Your Specialized Product Supply Needs."