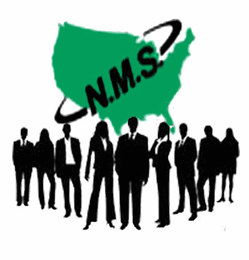 NMS Company Profile & Capability Statement
Founded in 1999 and headquartered in Dallas, TX USA, the National Material Supply Company, LLC (NMS), is a Certified HUBZone & SDB Supplier of a wide range of products and services in the United States and abroad.
In brief summary, NMS is a Lead Sourcing Integrator servicing our Federal & Commercial Clients with:
Just-In-Time Emergency Spot Buys

Supplier Management & Procurement Services

Industrial MRO Equipment & Supplies

Tactical Gear and Supplies

Medical Equipment & Supplies

Consumer Electronics

Renewable Energy Solutions

Kitting Solutions

DD250 & Mil-Spec Packaging Services

Authorized AbilityOne Program Product Distributor, in conjunction with the National Industries of the Blind
Industrial / Medial Equipment & Supply Distribution and Logistics:
Rapid global deployment of professional staff, tailored to meet customer mission requirements.
Just-In-Time Distribution.
In addition to managing a growing inventory of Industrial Equipment & Supplies, NMS provides Just-In-Tome Distribution Services to our customers. Please feel free to Contact Us for more details.
Procurement Management Services (PMS):
We are positioned to service organizations running small to large scale capital projects both nationally and internationally. Our customers have the satisfaction of knowing that we focus on superb customer support, while meeting your project material supply schedules economically and punctually.
Right Product Sourcing. We're sourcing experts and can find whatever you classify as MRO.
Complete order management; from request to order to follow-up.
We'll facilitate and administer product warranty claims and returns.
Fast turnaround. We'll respond to your inquiry in 48 hours or less.
Continuous measurement and improvement of our supplier network to serve you better.
Mission Management & Integration:
Capabilities to operate as the Prime Contractor on large scale projects, both nationally and internationally.
Seamless integration of subcontractors and network centric operations.
Develop and cultivate synergies throughout the entire mission supply chain.
Risk management analysis of policies and procedures related to organizational objectives.
MIL-SPEC Packaging, Labeling, & RFID Solutions:
We provide Military "MIL-STD-2073″ RFID Labeling Solutions.
(Copyright © 2022) National Material Supply Co., LLC – "A Lead Sourcing Integrator - Servicing All Of Your Specialized Product Supply Needs."